Welcome to Fergusson's Bournemouth House Clearance services, providing clearance services since 1960's..
Part or Complete Properties Cleared - Covering Dorset, Hampshire and surrounding areas
We can clear an entire property's content or just a single item. Being in the industry for such a long time has enable us to provide a first class service when it comes to selling and clearing your property's content.
We have such an advantage over our competition when it comes to experienced team members and assets, which has come from being in the industry for 50+ years. All our quotes are free no-obligation and can be booked in within 2 days of you giving us a call!
Our knowledge and experience is reflected on our Bournemouth house clearance checkatrade page, click here to view our page. We can get your property ready for the market by offering a complete cleaning service after the clearance has taken place. We are able to clear, houses, flats, bungalows, factories and offices. If you just want some extra space we can just clear your garage or shed.
Bournemouth     Southbourne     Poole     Christchurch     Highcliffe     New Milton     Ringwood     Mudeford   Hordle     Sway     Ferndown     West Moors     Fordingbridge     Lymington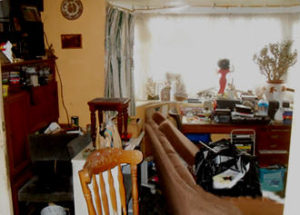 A typical BEFORE situation..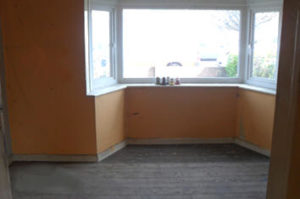 And AFTER we've cleared.. 
If you have time please come and visit our Bournemouth house clearance shop located in Highcliffe, we sell a wide range of antiques, furniture and collectables. It will give you an idea of the kind of items we are looking to purchase from our customers. We have had the shop for over 6 years and have built up a large cliental of trade and private customers.
What is a house clearance and how can Ferguson's Bournemouth House Clearance Help?
A house clearance is where your property is emptied of all or some of its content. This could be for a number of reasons such as wanting to get rid of some clutter, getting a property ready for the market or getting it ready to hand the keys back to the landlord.
Our Bournemouth house clearance service can empty everything from a property including carpets, curtains and the removal of electric appliances.
Most properties do have some items that can be sold on after being removed. These items are discussed with you beforehand and a cash offer will be made from them. Our family has been in the industry since the 1970's and has the knowledge to value your items. We will go through your content
Rests assure we try and recycle everything we can! As a Bournemouth house clearance company we are dedicated to reducing Bournemouth's emissions and waste production. We opt to only using recycling facilities to dispose of our waste and donating to charity's where possible. We are able to take donations to a requested charity, which is close to our customer's heart.
Bournemouth House Clearance & the surrounding areas....we can clear houses and flats, bungalows, lofts, sheds and garages etc....call us TODAY.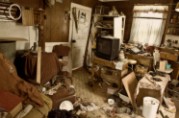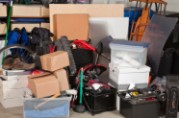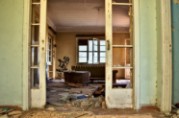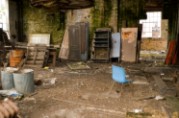 Single items and entire home contents purchased and cleared.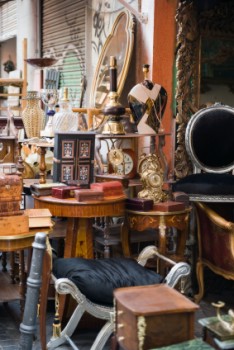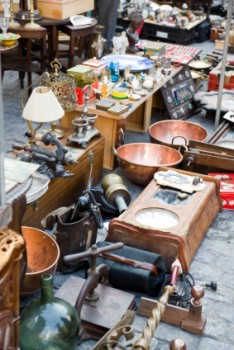 What sort of items can we clear?
Fergusson's Bournemouth House Clearance services haven't yet come across rubbish we haven't been able to clear. In the past we have dismantled and cleared caravans, removed cars and disposed of old boats. We can clear all furniture, electric appliances, all cupboards, soil, rubble, garden plant pots, wood and anything else you need to get rid of!
We can also dispose of all old or unwanted cars, caravans, boats....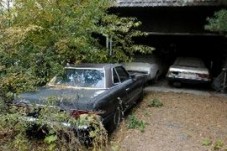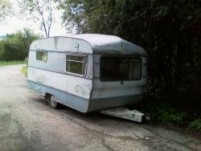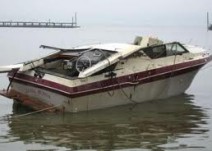 Who needs a house clearance?
 Anyone looking to clear a property's content would benefit from our service. Either an entire property's content including, garden rubbish sheds cleared, loft emptied, cupboards emptied and carpet or a single item. Customers often use us to clear out their old sheds of garages to make some extra room.
We don't just clear rubbish. We take the properties content into consideration and value the items it has. We have been buying and selling antiques, furniture, electronics and collectables since 1972 with our shop located in Highcliff. Being in the industry for such a long time has enabled us to have the knowledge to value you're the items you have.
Sometimes using a auction to sell your property's content might seem the easiest option but we disagree. Generally auctions will only take your items of value and leaving the rest of the contents, whereas Fergusons Bournemouth house clearance we clear everything. When it comes to getting the best price for your items auctions might not be the best place either, guide prices are not always guaranteed and you have to pay commission. Our prices are guaranteed and in cash. Having a shop and 50+ years of building contacts allows us to get the best price your items of value which allows us to make you a higher offer. You can rest assure you will get the best cash price for your items.
We are in constant contact with estate agents and solicitors and know what to do when dealing with your items of value and getting your property ready for the market.
Instructions taken from Individuals, Local Authorities, Solicitors, Estate Agents & Developers.
Bournemouth House Clearance - 01425-276236

 & 07525751200
Bournemouth House Clearance, Dorset, Hampshire and surrounding areas.
Fly-Tipping and your local tips
Please be careful of using budget and inexperienced rubbish removal firms in Bournemouth. To dispose of waste legally firm needs waste carriers license. If your rubbish isn't disposed of correctly you may be prosecuted. Your local tips you can use are Millhams Community Recycling Centre and Christchurch Recycling Centre.
For more information on tackling fly tipping and rogue traders please visit the House Clearance Association website.
Bournemouth House Clearance Case Study
This case study represents a house clearance we completed in Bournemouth and gives you an idea of how we operate from start to finish. We got a phone call on the Monday form a lady whose father had sadly just passed away and she needed to clear the property to get it ready for the market.
We can generally book in a free no-obligation quote within 5 days. In thus case study it was booked in for the Wednesday, 2 days after she had called. Unfortunately the property wad in a bit of a state and didn't contain anything we would be able to purchase so we just had to clear all the rubbish and waste ready to be recycled. In cases where there are items of value a cash offer will be made or used against the cost of the rest of the clearance. After the quote was accepted we was able to book the job in 5 days afterwards.
The job took approximately 5 hours to complete and as the property was rather dirty so the customer opted for our cleaning service, which took a further 2-3 hours. After we was finished the property was clean and empty ready for the market!